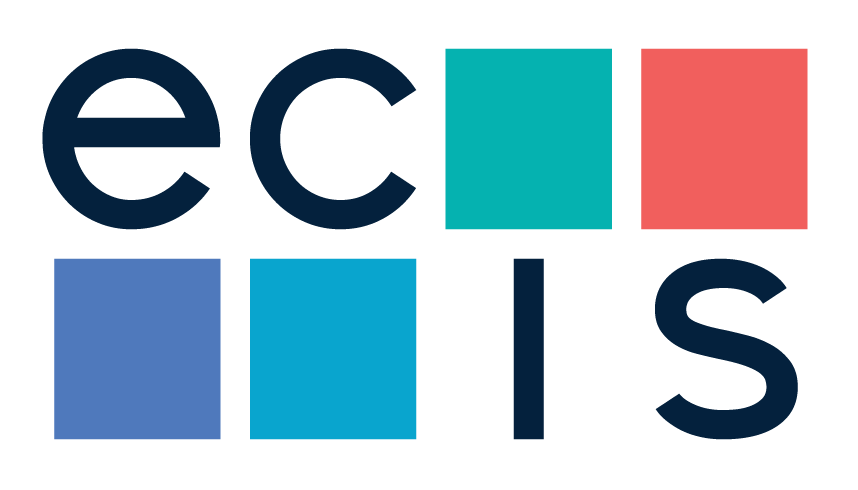 ONLINE COURSE AGREEMENT – ECIS and ECIS CONNECT
THESE TERMS AND CONDITIONS ("Agreement") GOVERN OUR PROVISION OF SERVICES TO YOU VIA THE SITE AT www.ecisconnect.org OR www.ecis.org OR https://ecis.matrixlms.com ("Site" or "Online Programme Environment"). BY PLACING AN ORDER WITH US OR OTHERWISE ACCESSING THE PROTECTED AREAS OF THE SITE, YOU AGREE TO BE BOUND BY THIS AGREEMENT.


Contracting parties. When you place an order with us, you are contracting with ECI Schools (t/a "ECIS"), a company registered in England whose registered office is at 24 Greville Street, London, EC1N 8SS.
ECIS Schools is referred to in these terms and conditions as "we", "us", "our" or "ECIS". You must be at least 18 years old to register with the Site or use the Services.
1. Passwords
You agree: to keep your password secure and confidential and to not allow anyone else to use your email address or password to access the Site; to not do anything which would assist anyone who is not a registered User to gain access to any secured area of the Site; and, to not create additional registration accounts for the purpose of abusing the functionality of the Site, or other users, or to seek to pass yourself off as another User. If you think someone else has obtained your account details, please let us know immediately and we will close your account as quickly as possible. You agree that you will be responsible to ECIS and to others for all activity that occurs under your registration account. Users must provide be an "authorised user" of the submitted email address (defined as the natural person who is assigned such address by an internet access provider or similar organisation).
2. Your Personal Information
If you provide any information to the Site, you agree to provide only true, accurate and complete information to us and/or the Site. Any personal information provided by Users will be treated with appropriate care and security in accordance with our Privacy Policy. You further agree that if you submit any content or material to us, you agree to grant to us the right to use your name, likeness and/or biographical materials in all media for the purposes contemplated herein.
3. Services
ECIS provides certain education services (either directly or from third party partners) including courses and education programmes ("Programmes"), the opportunity for you to book to attend events (delivered online or offline by ECIS or third party partners), and the opportunity for you to obtain certain credentials in relation to Programmes ("Services"). The Site further provides the opportunity to purchase various publications, as listed on the Site from time to time ("Products"). Services and Products are available to individual users on a case by case basis, and are available to corporate users on a renewable three-year subscription basis. Please note that from time to time certain courses may be available only to corporate subscribers (see the relevant pages on the Site for details).
4. Site Content
The Site is intended only for the purposes specified on the Site, and use of the Site and/or all content contained within the Site ("Content") is entirely at your own risk. Please note, whilst we endeavour to provide accurate and up-to-date information, the Content may not be wholly accurate or up-to-date and is subject to change, often at very short notice. All Content is provided without any representations or warranties of any kind (implied or express) to the fullest extent permitted by applicable law and is not intended as specific commercial, financial, business or legal advice. Please note that ECIS does not represent or warrant that the Site or the Content will be accurate, up-to-date, complete or free of defects, including without limitation viruses or other harmful elements. Certain Content may become temporarily unavailable due to outages or other problems.
5. Ownership of Content
Unless otherwise stated herein, ECIS owns or licenses/controls all relevant intellectual property rights in the Site and the Content. You may not publish, distribute, extract, re-utilise, or reproduce any part of the Site or Content in any form (including storing it in any medium) other than as expressly allowed herein or as permitted on the Site or under UK or local law. The Site and the Content are for your personal use only, and are not for re-distribution, transfer, assignment or sublicense.
6. Purchasing from the Site
All Services and Products purchased from or through the Site are for the purchaser's use only and must not be shared with or given or transferred to any third party or uploaded to any file sharing site or offered for resale. The contract between you and ECIS for the purchase of Services and/or Products is formed in each case only when we accept your payment and make such Services and/or Products available or confirm availability or access to you.
7. Licences
All Products and Services (including without limitation software) are sold subject to the terms of the relevant licence for use granted to you in each case. By purchasing a Product from ECIS, you agree to the terms of the relevant license in each case. Ownership of all rights in the Services and Products remains with ECIS or the relevant supplier as applicable. Copying, duplication, lending or re-selling of any Product or its contents in whole or part is strictly prohibited, save as expressly permitted in the relevant licence. Please note that downloadable Products are licensed (not sold) to you as a single-user solely for your personal use on a non-transferable, non-exclusive basis, by ECIS or its suppliers.
8. Trials and Demos
Seven-day trial accounts for some courses are available from time to time for a nominal fee, the amount of which will be deducted from the purchase price should you choose to purchase the relevant course. Trial accounts are designed to allow you access to the Services for the purpose of assessment. Any work completed whilst using the trial account does and will not result in the acknowledgment of completion or issuance of any certificate that may be offered as part of the regular course (whether as a means of showing evidence for compliance with accreditation or inspection bodies or otherwise). Demo accounts are available for free, and provide you with a more limited view of the relevant course (i.e. less extensive than with a trial account).
9. Technical Compatibility for Programmes
The technical specifications required to use the Online Programme Environment are available at http://www.itslearning.eu/Websites/itslearningtest/images/Files/itslearning-brochure-eu-A4_web.pdf or by telephone on 020 7824 7040.
10. Payment and Pricing
You may pay for Services and/or Products using any of our approved debit or credit cards. All prices are as stated and are valid unless and until altered by ECIS by posting new or varied prices on the Site. When prices are being changed, we will notify you of the proposed change at least thirty (30) in advance and if you do not wish to accept the change you may then terminate this Agreement in accordance with Clause 12 (or the increase will be deemed to be accepted). Prices are exclusive of VAT unless stated otherwise. In the event that you order Products or Services and the price published on the Site was incorrect we will contact you to let you know the correct price and ask you whether you still wish us to fulfil your order at the correct price.
11. Cancellations and Returns
You may cancel an order up to fourteen (14) calendar days from the Confirmation date of your order provided the Services have not yet been accessed. No refund will be payable for any Cancellation received after 14 days from the Confirmation date or first access to the purchased Product or Services. All cancellations must be in writing to the address on the Site or by email to
[email protected]
. If you do not access the Services during the first twelve months after the Confirmation date, we reserve the right to cancel the order and withdraw your access to such Services. The services will be deemed to have been accessed when the relevant course is commenced or any supporting materials are loaded or viewed by a person utilising your account. Depending on your location and/or country of residence, you may have a statutory right to cancel your order during the first fourteen days, though please note that any cancellation will be effective only from a certain time or date, (and may be subject to other limitations and in any case will not apply to downloadable Products). If you require any assistance or support with Products or Services, please contact
[email protected]
. ECIS shall not be held responsible for any Service or Product that is incompatible with your operating system or other problems specific to your computer. If you are in doubt as to whether or not a specific Service or Product is suitable for your requirements, please carefully evaluate the Service or Product on the Site before purchasing. If you are still unsure, you may contact us via
[email protected]
for further information. Any requested return will be subject to the specific terms listed for the relevant Product or Service on the Site, please note that no return is available where the applicable Product is downloadable and not returnable.
12. Termination of this Agreement
You may terminate this legal Agreement at any time on ninety days' notice by sending an email (marked "Termination Notice") to
[email protected]
and simultaneously closing your registration account in accordance with the account closing procedures set out on the Site. ECIS may at any time terminate this Agreement if, in our sole discretion, we believe that you may have breached (or acted in a manner indicating that you do not intend to or are unable to comply with) any term herein, or if we are legally required to do so by law, or if continuation is likely to be no longer commercially viable. Termination of this Agreement will not release either party from any of its obligations hereunder which are intended to have a continuing effect.
13. Code of Conduct for User Content
You agree that you are responsible for everything that you post or transmit to the Site and you agree (in relation to the Site):
not to post content or participate in any form of online activity which is unlawful, harassing, libellous, defamatory, abusive, threatening, harmful, vulgar, obscene, profane, sexually oriented, racially offensive or which otherwise includes objectionable material; and,
not to post content which you do not have the right to use and not to transmit any material containing software viruses or files designed to damage or disrupt the good working order of any computer or telecommunications equipment.
We will be entitled at our discretion to remove anything which is posted or transmitted to, from or via the Site which, in our opinion, is objectionable or does not comply with these terms and conditions in any way and we disclaim any liability for such removal.You understand and acknowledge that when you upload material to the Site, you may be exposed to comments or critical submissions from other users that are unfair, inaccurate, offensive, indecent, or otherwise objectionable to you. Whilst we shall endeavour to respond appropriately to all complaints and/or Take Down Notices we receive, you hereby waive any rights or remedies you have or may have against us with respect to any such comments or submissions.
14. Objectionable Material
If you encounter or become aware of any objectionable or infringing or unlawful content posted anywhere on the Site, please immediately report such material (and the specific page on which it is found) to
[email protected]
. Please note that there may be adverse legal consequences if you make a false or bad faith allegation of copyright infringement through this process.
15. Hacking
You agree and undertake not to attempt to damage, deny service to, hack, crack, reverse-engineer, or otherwise interfere (collectively, "Interfere") with the Site in any manner. If you in any way Interfere with the Site, you agree to pay all damages incurred by ECIS. ECIS will cooperate with the authorities in prosecuting any User who Interferes with the Site or otherwise attempts to defraud ECIS or any other parties through User's use of the Site or services provided via the Site. ECIS reserves the right to deny any or all access or service to any User for any reason, at any time, at our sole discretion. User agrees that we may block User's IP address or addresses at any time, and at our sole discretion to disallow User's continued use of the Site. We reserve the right to take any action we may deem appropriate in our sole discretion with respect to violations or enforcement of the terms of this Agreement, and we expressly reserve all rights and remedies available to us at law or in equity.
16. Trade Marks
The brands, products and service names used or appearing within the Site (including, without limitation, "ECIS") are the trademarks or trade names of ECIS or its trading partners unless otherwise stated. You may not distribute products or offer services under or by reference to or otherwise use or reproduce any such trade marks, trade names or taglines without the prior written permission of ECIS.
17. Liability
User agrees that the liability of ECIS to you hereunder shall be limited to the lesser of: (1) the amount you have actually paid hereunder for products or services; and (2) one hundred pounds (£100). Except as set out herein, ECIS shall not be liable for any indirect or consequential loss of any kind in contract, tort or otherwise arising out of your use of the Site or in relation to the goods and/or services that we provide. Nothing in this Agreement shall operate to limit or exclude liability for death or personal injury caused by negligence of either party.
18. Disclaimer
All services and contents of the Site are provided without any representations or warranties of any kind, either implied or express, to the fullest extent permitted by applicable laws. In addition, we do not represent or warrant that the Site or its contents will be free of defects, including without limitation viruses or other harmful elements.
19. Indemnity
User agrees to indemnify ECIS for any loss or damage that may be incurred by ECIS, including without limitation legal fees, arising from any breach by User of any warranty herein or User's misuse of any material or information obtained through the Site. User further undertakes to indemnify ECIS for all loss or damage incurred by ECIS in relation to any third party claim against ECIS for infringement of intellectual property rights.
20. No Partnership
Your use of the Site and/or its content creates no partnership, client, fiduciary or other professional relationship.
21. Entire Agreement
This Agreement constitutes the entire agreement between the parties on the subject matter hereof. There are no understandings, agreements, or representations, oral or written, not specified herein regarding this Agreement.
22. Further Assurance
You hereby agree at the request of ECIS to execute all such further documents and do all such further acts as ECIS may require in order to vest in ECIS the rights hereby intended to be granted.
23. Severance
If any part, term, or provision of this Agreement shall be held by a court of competent jurisdiction to be illegal, unenforceable, or in conflict with any relevant law, the remaining portions or provisions shall still remain valid and continue in full force and effect.
24. No Waiver
No waiver, express or implied, by either party of any term or condition or of any breach by the other of any of the provisions of this Agreement shall operate as a waiver of any breach of the same or any other provision of this Agreement.
25. Variation
This Agreement may be varied from time to time by our posting new terms on the Site, and any such amendment will be applicable to all Users from the date and time such revised terms have been posted on the Site. User's continued use of the Site or services constitutes agreement with and acceptance of any such amendment or other changes.
26. Law and Jurisdiction
This Agreement shall be governed by and will be construed in accordance with the laws of England and Wales. Any disputes arising under or in connection with this Agreement shall be subject to the exclusive jurisdiction of the English Courts.